When giving your home a fresh and vibrant makeover, nothing compares to the magic of a new coat of paint.
A professional house painting company can be your partner in this transformation, turning your living space into a canvas of colors and creativity.
In this article, we'll explore how a house painting company can revitalize your home, one brushstroke at a time.
The Importance of Choosing the Right House Painting Company
Painting your home is more than just a cosmetic upgrade; it's an investment in the longevity and appeal of your property.
A professional house painting company ensures the job is done right from start to finish.
Benefits of Hiring a House Painting Company
Expertise and Experience: Professional painters have the knowledge and skills to handle various surfaces, textures, and materials.
Quality Assurance: They use top-quality paints and materials, guaranteeing a long-lasting finish.
Time and Cost Efficiency: A professional team works efficiently, saving time and money.
Customization: You can choose various colors and finishes to suit your taste.
Enhanced Curb Appeal: A fresh paint job can make your home stand out in the neighborhood.
The Process of Hiring a House Painting Company
Initial Consultation: Discuss your project's scope, budget, and preferences with the company.
Color Selection: Work with professionals to choose the perfect color scheme for your space.
Preparation: The team will prepare the area by cleaning, sanding, and filling in imperfections.
Painting: Skilled painters will apply coats of paint, ensuring a smooth and even finish.
Inspection: The company will inspect the work and make any necessary touch-ups.
Clean-up: They will leave your space spotless, with no mess to worry about.
Choosing the Right Paint for Your Home
Interior Paint: Discuss your vision for each room and select paint that complements your décor.
Exterior Paint: Consider climate conditions and the type of siding when choosing outdoor color.
DIY vs. Professional House Painting
While some homeowners may consider a DIY approach to painting, the benefits of hiring a professional are undeniable.
A house painting company brings expertise and efficiency to the table.
Cost Factors to Consider
Size of the Project: Larger projects may require a bigger budget.
Quality of Paint: Higher quality paint may have a higher upfront cost but pays off in the long run.
Labor Costs: Skilled professionals come at a price, but their expertise is worth the investment.
Making the Right Choice
Choosing the right house painting company can be daunting, but it's crucial for the success of your project.
When deciding, consider factors like reputation, experience, customer reviews, and cost.
Conclusion
A professional house painting company can take your home from mundane to magnificent with a fresh coat of paint.
Their expertise, quality materials, and efficient service make the investment well worth it.
Don't hesitate to transform your space and increase its value.
FAQs
How often should I repaint my house?
Repainting frequency depends on factors like climate, wear and tear, and the type of paint used. Generally, every 5-10 years is a good rule of thumb.
Can I choose custom paint colors for my home?
Absolutely! Many house painting companies offer color consultation services to help you find the perfect shade.
What's the average cost of painting the exterior of a house?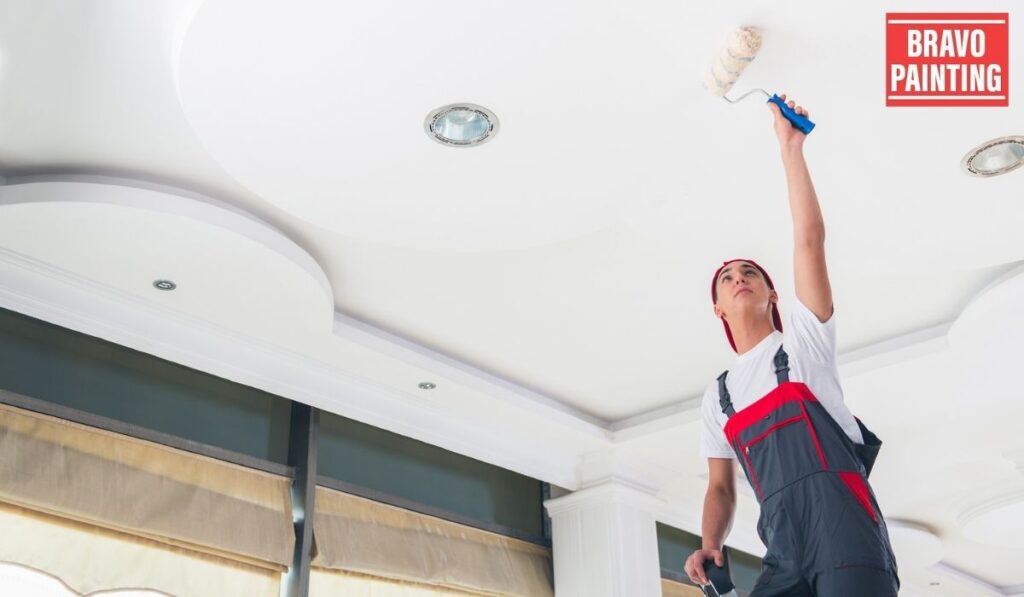 The cost varies widely depending on the size and condition of your home, but you can expect to pay between $2,000 and $5,000 on average.
Do professional painters handle both interior and exterior projects?
Yes, most reputable painting companies offer both interior and exterior painting services.
Is there a warranty for the paint job?
Many professional painters provide a warranty for their work. Discuss this with your chosen company to understand the terms and duration.