Aluminum siding is a cost-effective option for your home and more affordable than wood and vinyl siding. It's also durable, depending on maintenance, especially if you clean it every few months. However, the longevity of aluminum siding can be affected by exposure to harsh weather, debris, and insects.
Thus, there will come a time when your aluminum siding will look old and a little worse for the wear. But that doesn't mean it has to go! Painting can restore the finish of your aluminum siding, but you might wonder if it's a cheaper option than just replacing it altogether. Here's a comparison to help you determine if it's cheaper to paint or replace aluminum siding so you can choose the best option for your home.
The Cost of Painting Aluminum Siding
Painting aluminum siding can cost between $1.50 and $2.50 per square foot, depending on the paint finish, the amount of prep work, if the house is occupied, and if the painter needs to use scaffolding. The cost also depends on the contractor, location, and the type of paint used. Most homeowners prefer hiring professional painters paying $2 to $5 per square foot for a truly beautiful finish. The average cost of an aluminum siding professional paint job is $3,125 to $8,300. That's a big range, but that depends mostly on the size of your home.
Repainting your siding will keep the aluminum material looking new and improve your home's curb appeal. Painting aluminum siding can also extend its lifespan, as it seals the underlying surface, reducing the amount of corrosion that can occur with aluminum. It improves your home's energy efficiency by blocking solar radiation, and if you're repainting the siding of an older home, a fresh paint job and trendy palette can help give it a newer, more modern look.
However, if the underlying surface of your aluminum siding is warped or rusted due to exposure to the elements, paint cannot fully restore it. O while painting can be a helpful solution, let's find out whether the alternative -replacing aluminum siding- is cheaper.
The Cost of Replacing Aluminum Siding
Replacing aluminum siding can cost between $3 and $7.50 per square foot. Cheap aluminum siding costs as little as $3 per square foot, while high-end panels might go for up to $17 per square foot. For professional aluminum siding installation, homeowners typically spend about $15,100, which is far more expensive than painting.
When calculating the cost to replace aluminum siding, remember that there are other costs involved apart from buying the aluminum panels. You'll need to consider the cost of labor, necessary permits, and the cost of disposing of the old siding.
Remember that the total price to replace aluminum siding will vary depending on the contractor and the type of siding you choose. However, replacing aluminum siding can help increase your home's longevity and reduce maintenance. New siding can also add aesthetic value to your home, especially if you choose a high-end material that's more durable and energy efficient than aluminum.
Replacing your aluminum siding with more reflective materials—such as fiber cement siding—can help reduce the heat absorbed by your home. However, replacing aluminum siding is clearly more expensive than painting, especially if you opt to install a high-end material that's more durable. If you have aluminum siding that is reparable, it would be best to repaint it.  It'll help to extend the lifespan of your home and reduce the amount of maintenance needed, while keeping your investment low.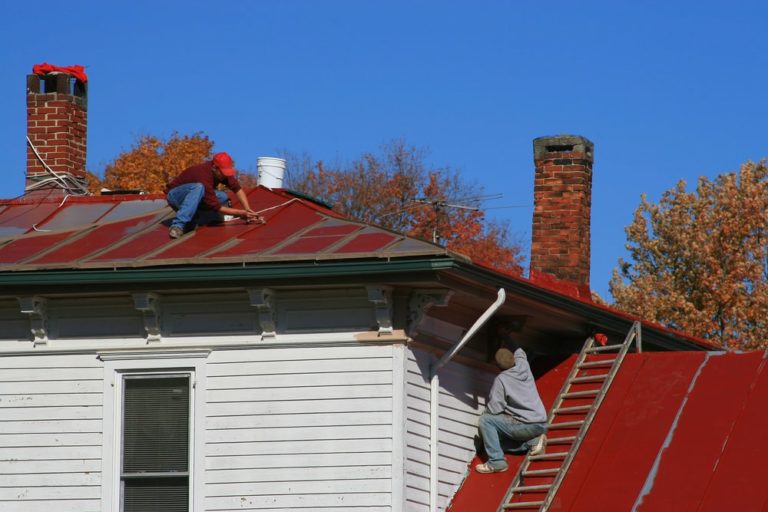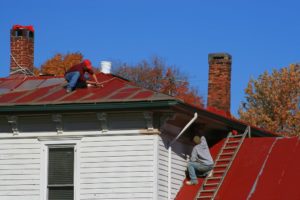 Is Painting Cheaper Than Replacing?
Yes, painting your aluminum siding is absolutely cheaper than replacing it. However, it depends on the current condition of your siding and what you're hoping to achieve. Painting is less expensive if you want to cover up old, faded, or lightly damaged siding.
But if you want to replace or upgrade your aluminum siding, the cost of labor and materials can be significantly higher. If you're looking to update your home's exterior at a reasonable price, it's probably better to choose to paint instead of replace. Your decision depends on how badly your siding needs repair or replacement, the damage, your goals, and your budget.
If your home's siding is in good condition, just faded or a shade you don't like, painting can be a preferred option over replacing the siding. However, if there's damage, you might need to replace some of the panels if they are missing or unrestorable. Spot replacement and a new paint job are still more affordable options than a full replacement.
Painting aluminum siding is only a long-lasting solution if the siding is in a good condition. If the underlying surface of the siding isn't sealed correctly, the siding will continue to erode and eventually need to be replaced.
Let's Get Your Aluminum Siding Painted
Painting your aluminum siding is a quick and easy way to give your home a facelift. Siding that's painted can also last longer than siding that's left in its natural state. Replacing aluminum siding is only a better solution if your siding is completely worn out and written off.  If your siding would benefit from a professional paint job, Bravo Painting is the perfect solution. Our experienced, professional team uses modern tools and skills to turn your home into one of the most attractive structures of your block. Call us for a quote!