A deck is more than just an outdoor space; it's an extension of your home, where memories are made and moments are cherished.
However, exposure to the elements can affect its appearance and structural integrity over time.
One of the best ways to maintain and revitalize your deck is through professional staining services from experienced deck maintenance companies.
Why Staining Matters?
Decks endure harsh weather conditions year-round, facing the scorching sun, heavy rains, snow, and everything in between.
The wood becomes susceptible to damage without proper protection, such as fading, warping, splintering, and rotting.
Staining is not just a cosmetic enhancement but a crucial step in preserving and prolonging the lifespan of your deck.
Benefits of Professional Deck Staining
Enhanced Aesthetics: A professionally stained deck can breathe new life into your outdoor space.
The right stain color can complement your home's exterior, boosting its curb appeal and overall aesthetics.
Protection Against Elements: Quality stains act as a shield, protecting your deck from UV rays, moisture, mildew, and insect damage.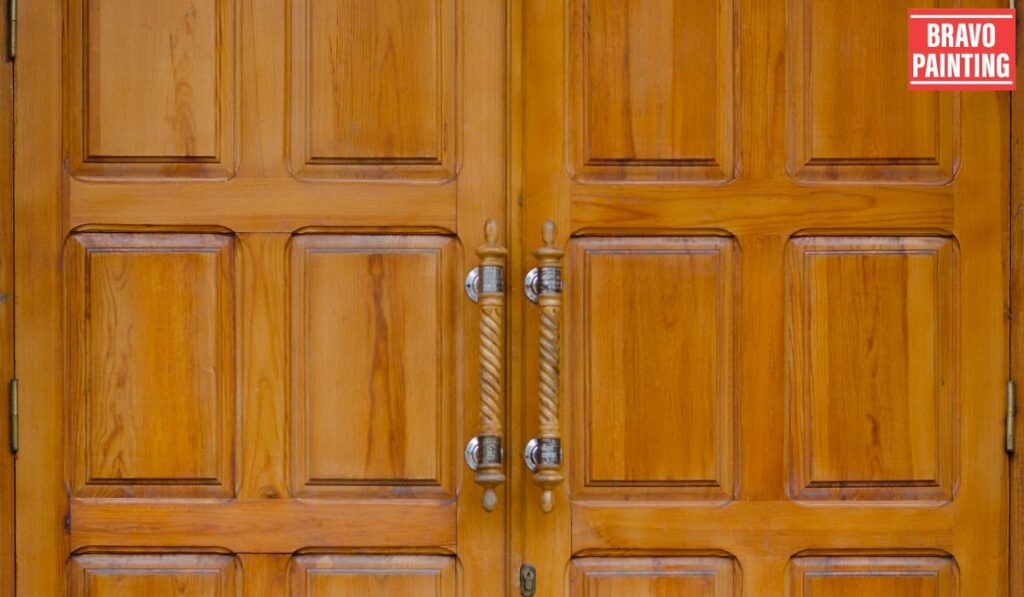 This protection prevents premature aging and extends the life of your deck.
Preservation of Wood: Stains penetrate deep into the wood, strengthening it against wear and tear.
This prevents cracking, splintering, and decay, ensuring the structural integrity of your deck for years to come.
Professional Expertise: Deck staining requires meticulous preparation and application techniques.
Professional companies have the experience, knowledge, and tools to achieve a flawless finish, ensuring even coverage and long-lasting results.
Time and Cost-Efficiency: While DIY staining might seem cost-effective initially, the time, effort, and resources needed often outweigh the benefits.
Professional services offer efficiency, saving you time and delivering superior results without the hassle.
Choosing the Right Deck Staining Company
When selecting a deck staining company, consider the following factors:
Experience and Expertise: Look for companies with a proven deck maintenance and staining track record.
Experience often translates to quality artistry.
References and Reviews: Check online reviews and ask for references to gauge the company's reputation and customer satisfaction.
Quality of Products: Inquire about the stains and products they use.
High-quality pigments ensure better protection and longevity for your deck.
Insurance and Certifications: Ensure the company is adequately insured and licensed.
This protects you from liability in case of accidents or damages during the staining process.
Transparent Pricing and Contracts: Get a detailed quote and ensure no hidden costs.
A clear contract outlining the scope of work is essential for a smooth and delicate transaction.
The Staining Process
Professional deck staining companies follow a systematic process to ensure optimal results:
Inspection and Preparation: The team inspects the deck for any repairs, cleans the surface thoroughly, and prepares it for staining by sanding or stripping old finishes.
Stain Selection: Based on your preferences and the deck's requirements, the company helps you select the right stain color and type that suits your aesthetic and protective needs.
Application: Using professional techniques, the stain is evenly applied to the deck, ensuring complete coverage and absorption into the wood.
Finishing Touches: Once the staining is complete, the team may apply a sealant or topcoat for added protection and a polished finish.
Maintenance Guidance: Professional companies often guide you on maintaining your newly stained deck for prolonged durability.
Ready to Transform Your Deck? Contact Bravo Painting Today!
Revitalize your outdoor space with professional deck staining services from Bravo Painting.
Visit BravoPaintingGA.com to explore our expert solutions, choose from a range of high-quality stains, and schedule a consultation with our experienced team.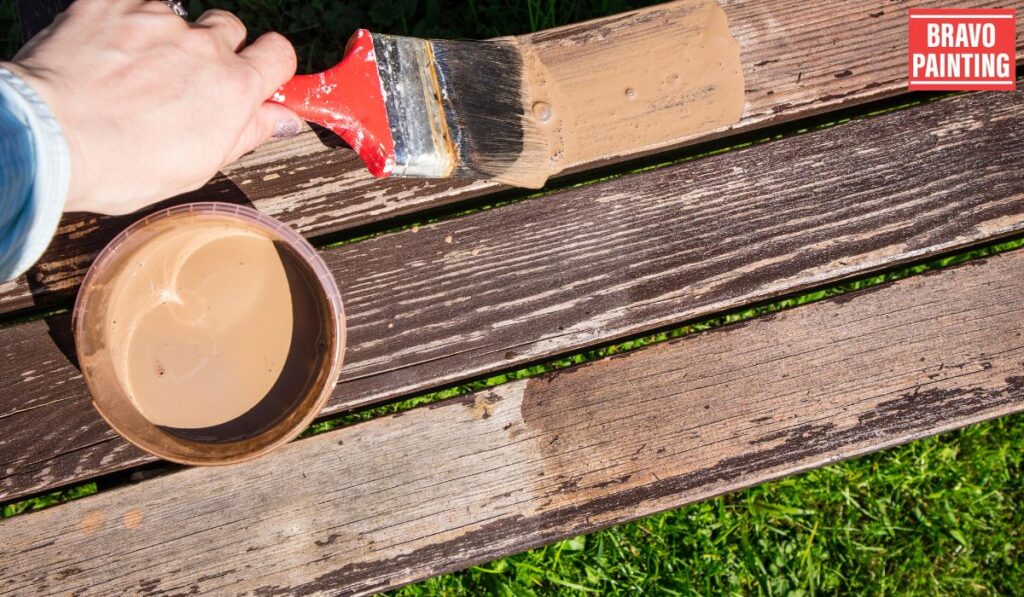 Elevate your deck's beauty and durability with Bravo Painting – where expertise meets excellence!
Conclusion
Investing in professional deck staining services enhances the beauty of your outdoor space and protects and preserves your deck for years to come.
By choosing a reputable and experienced company, you ensure quality results and peace of mind, knowing that your deck is in capable hands.
Revitalize your deck today and create a space where you can continue to make lasting memories.
FAQs
Why should I stain my deck?
Staining your deck helps protect it from the elements, preventing damage caused by UV rays, moisture, and wear and tear while enhancing its appearance.
How often should I stain my deck?
Staining your deck every 2-3 years is recommended, but the frequency may vary based on factors like the type of stain used, weather conditions, and the deck's exposure.
Can I stain my deck myself?
While DIY staining is possible, professional deck staining companies have the expertise, tools, and products to ensure a more durable and evenly applied finish.
What types of stains are available?
Stains come in various types, such as transparent, semi-transparent, and solid stains, each offering different levels of color and protection while allowing varying amounts of wood grain to show through.
How do I prepare my deck for staining?
Deck preparation involves:
Cleaning the surface.
Repairing any damage.
Sanding if necessary.
Ensuring the wood is dry and free from debris before applying the stain.
What is the drying time for the deck stain?
Drying times vary based on the type of stain and weather conditions. Stains may take a few hours to a couple of days to fully dry and cure.
Can I change the color of my stained deck?
Yes, you can change the color of your stained deck by applying a different color or type of stain after adequately preparing the surface.
Is deck staining environmentally friendly?
Many modern stains are formulated to be environmentally friendly, but it's essential to check the product label for eco-friendly options if that's a priority.
Will staining prevent my deck from rotting?
Staining provides a protective layer that helps prevent moisture penetration, which can significantly reduce the risk of wood rot.
Can I walk on my deck immediately after staining?
It's best to avoid walking on a freshly stained deck until it's scorched to ensure the stain sets appropriately and doesn't get tracked indoors or smudged.