When it comes to enhancing the beauty and longevity of your wooden surfaces, finding the right staining company is crucial.
Staining provides protection and adds a touch of elegance to your furniture, decks, and fences.
This comprehensive guide will walk you through everything you need to know about selecting the perfect staining company.
Why Staining Matters
Staining is not just about aesthetics; it's about preservation.
Wooden surfaces are vulnerable to the elements, UV rays, and moisture.
A professional staining company can help you maintain and protect your investment.
The Benefits of Staining
Staining offers a multitude of benefits, including:
Protection: Stains create a barrier that shields wood from damage caused by the sun, rain, and insects.
Enhanced Aesthetics: Stains come in various shades and colors, allowing you to customize the look of your wooden surfaces.
Durability: Stains can extend the lifespan of your wood, reducing the need for frequent replacements.
Increased Property Value: Well-maintained wood adds value to your property.
What to Look for in a Staining Company
Choosing the right staining company can be daunting, but these key factors will simplify your decision-making process.
Experience and Reputation
Look for a company with a solid track record and a good reputation.
Check online reviews, ask for references, and ensure they have experience with your specific project.
A reputable staining company should be licensed and insured. This ensures they are operating legally and that you won't be held liable for any accidents that might occur on your property.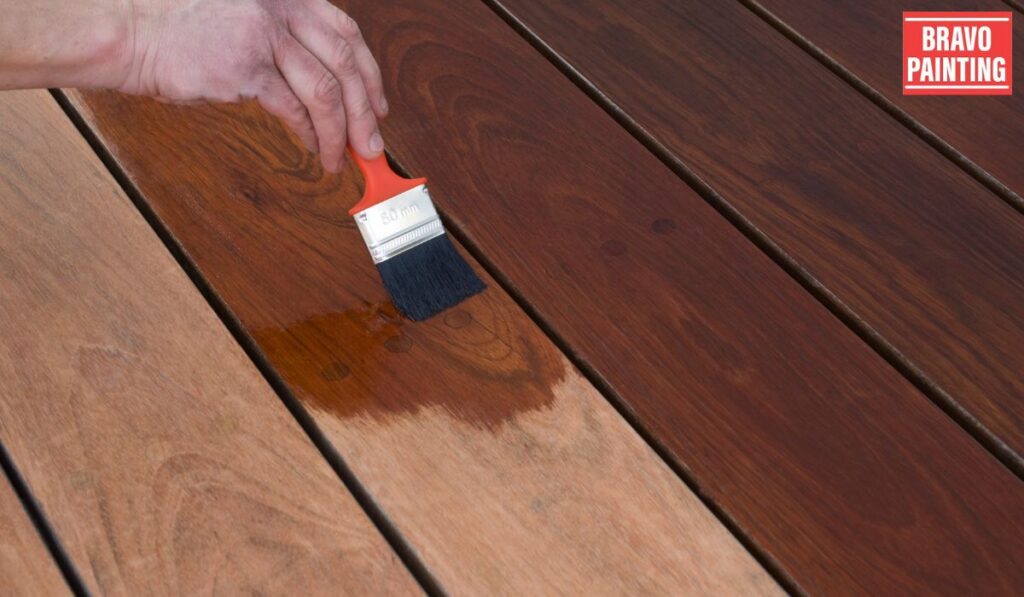 Quality of Products and Techniques
Inquire about the type of stains they use and their staining techniques.
The best companies use high-quality, eco-friendly products and proven application methods.
Get multiple quotes from different staining companies.
Compare costs, but don't make your decision solely based on price.
Consider the overall value and quality of service.
Ask to see examples of their previous work.
A visual portfolio can give you an idea of their expertise and the quality of their craftsmanship.
A trustworthy company should offer a warranty on their work.
This demonstrates their confidence in the quality of their service.
Conclusion
Selecting the right staining company is crucial in preserving the beauty and integrity of your wooden surfaces.
Take your time with your decision take the time to research and consider all the factors mentioned in this guide.
Your wood will be protected and look stunning for years with the right professionals.
FAQS
How often should I stain my wooden deck or fence?
Typically, wooden decks and fences should be stained every 2-3 years. However, this can vary based on the type of stain used and the climate in your area.
Can I stain my wooden surfaces myself?
While DIY staining is possible, professional companies have the experience and tools to provide more even and long-lasting results.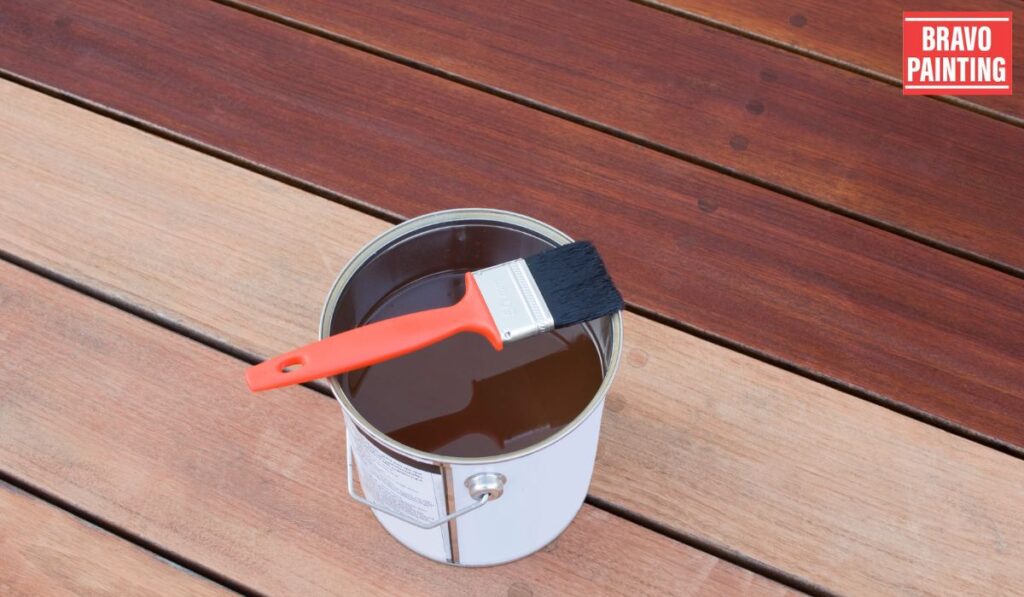 What's the difference between staining and painting wood?
Staining enhances the wood's natural grain, while paint covers it completely. Stains are also more breathable, allowing the wood to expand and contract with changing weather.
How long does it take for stained wood to dry?
The drying time varies based on the type of stain and weather conditions. Generally, the stain takes 24-48 hours to dry completely.
Is there a recommended season for staining wood?
Staining is best done in mild, dry weather. Spring and fall are often ideal, as extreme heat or cold can affect the drying and curing process of the stain.
Can you stain pressure-treated wood, or does it need special treatment?
Pressure-treated wood should be allowed to weather and dry out for several months before staining. Be sure to choose a stain compatible with pressure-treated wood for the best results.
How do I maintain stained wood surfaces over time?
Regular maintenance is essential. Clean the surfaces with a mild detergent and water, and reapply the stain as needed. Proper care can significantly extend the life of the color.
Are there environmentally friendly staining options available?
Yes, eco-friendly stains are available, which are water-based and low in VOCs (volatile organic compounds). These options are more environmentally conscious and safe for both humans and pets.
Can I change the stain color on my wood surfaces if I want a different look?
Changing the stain color is possible, but it may require stripping the old stain and sanding the wood surface. Consult a professional staining company for the best approach to achieve your desired look.