As a homeowner, seeing the paint peeling off your aluminum siding can be heartbreaking.
It worsens with time, and the peeling can cover a larger area quickly.
You may start wondering why it's happening – and what you can do to stop it!
As paint experts in Georgia, our responsibility is to answer your question in the best way we can and help you keep your home looking great.
So why does paint peel off aluminum siding?
Let's find out.
What Causes Paint to Peel?
Aluminum is one of the most versatile metals.
Its affordability and availability make it a building material of choice for many homeowners.
No wonder aluminum siding has become so popular over the past few years! The uses of aluminum don't end there.
They are used to make doors, windows, gutters, etc.
However, aluminum has one significant weakness.
You may have noticed that your neighbor's wood or brick exterior paint does not peel.
You can handle fading. Peeling, on the other hand, can be such a letdown. And paint tends to peel off the aluminum.
Why? There are various reasons, from nature's fury, which you can't ever conquer, to a poor paint job, which you can rectify.
That's why we always recommend hiring a professional over DIYing, especially if your home has aluminum siding.
Here are the key reasons why your painted aluminum might have peeled off.
Not Using the Right Product
Oil-based paint is the best for exterior painting, but how you prepare it matters.
Also, modern water-based latex paints can be painted over oil-based paints, but not vice versa.
Your aluminum siding was probably painted with water-based paint before the oil-based coat.
The oil-based paint didn't adhere to the surface, and now the paint is peeling off.
Aluminum might not need a primer, but it will only adhere for a few days when the paint is done wrongly and start peeling.
Another reason it could happen is that you applied a coating over another.
If, for instance, you had polyurethane or epoxy as the old coating, any paint you put over it will adhere for a short while.
Surface Pollution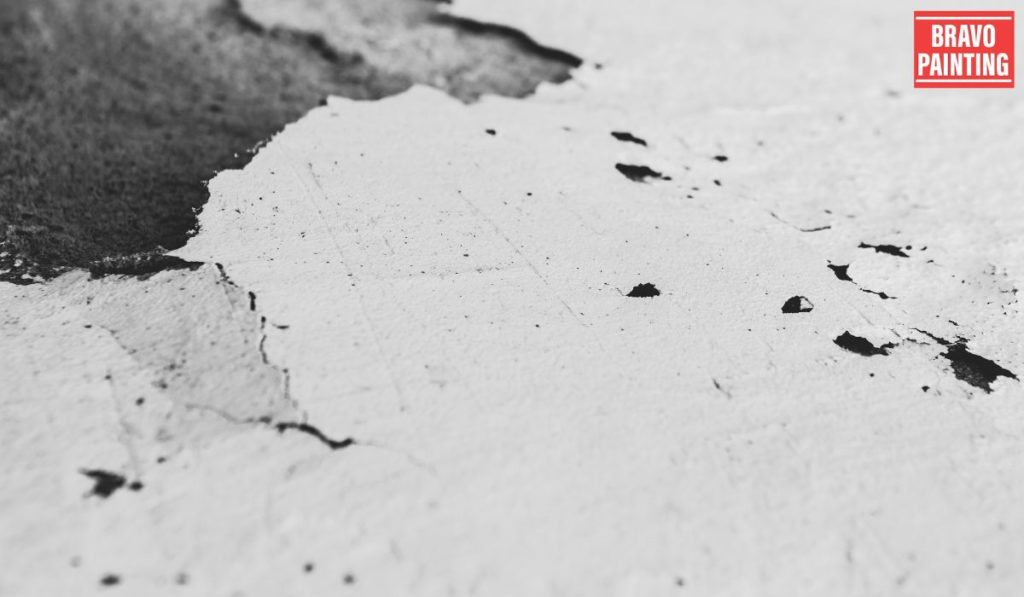 Cleaning your aluminum siding before applying the first coat of paint is necessary.
It helps clear contaminants that might affect the adhesion of the paint.
Many times, homeowners assume this critical step and start painting.
There could be dirt, oil, and grease on the surface of the siding.
You'll need to use a suitable detergent and water and allow it to dry before applying the first coat.
Water-based coatings don't adhere well on surfaces contaminated with oil or grease.
The Smoothness of the Surface
When the surface of your panels is too smooth, it reduces the adhesiveness of the paint.
It's the same way the freeway would have a pile of cars running over each other in every corner if it was smooth.
A rough surface increases the mechanical adhesion of the paint to the surface.
To prevent such from happening, sand the surface before painting it.
Sanding can be done using sandpaper until the aluminum surface looks shiny and with lines crisscrossing each other on the surface.
Coating Type
The durability of the paint will be questionable if you use a color incompatible with aluminum material.
Most oil-based paints are not compatible with aluminum.
When you apply an oil-based coat on the aluminum siding, a chemical reaction occurs, and the adhesion bond between the coating and the metal breaks.
Age
Your aluminum siding might be pleasing, but your paint is.
Your color will wear out with time.
It doesn't matter where you applied it, but the paint eventually fades and peels off after serving its purpose dutifully for years.
At some point, the paint will lose color and adhesion, and you'll have no other option but to shop for a new coat of paint.
Surface Temperature
How was the weather on the day you painted your aluminum siding? Was it scorching? One of the mistakes homeowners make is painting when the temperatures and humidity are high.
When it's too hot, the solvent in the paint dries off much more quickly and does not allow the paint to cure as it should.
Later, the paint peels off.
What Happens if the Paint Peels Off?
If it happens, there's no other solution but to repaint.
You can repaint the whole building or the affected section.
You must remove loose paint with a wire brush, sand the surface, and clean the aluminum siding.
Conclusion
The primary cause of paint peeling off from an aluminum siding is a poor painting job.
Luckily, that's a problem with an easy solution! To ensure it doesn't happen again, hire an expert from Bravo Painting to take care of your needs.
Our professional painters understand your needs better and know all the right things to do to ensure the paint lasts longer than average.
Frequently Asked Questions (FAQ)
Q1. Why is the paint peeling off my aluminum siding?
The paint on your aluminum siding may be peeling due to factors such as using the wrong type of paint, surface pollution, a too-smooth surface, incompatible coating, the age of the color, or painting in unfavorable weather conditions.
Q2. Can I paint over the peeling paint on the aluminum siding?
It's not recommended to paint over peeling paint on aluminum siding. Proper surface preparation, including removing loose paint and sanding, is necessary to ensure good adhesion of the new paint.
Q3. How can I prevent paint from peeling off my aluminum siding?
To prevent paint peeling, ensure you use the correct type of paint, clean the surface thoroughly before painting, sand the surface to create a rough texture, choose a compatible coating, paint in favorable weather conditions, and maintain the color over time.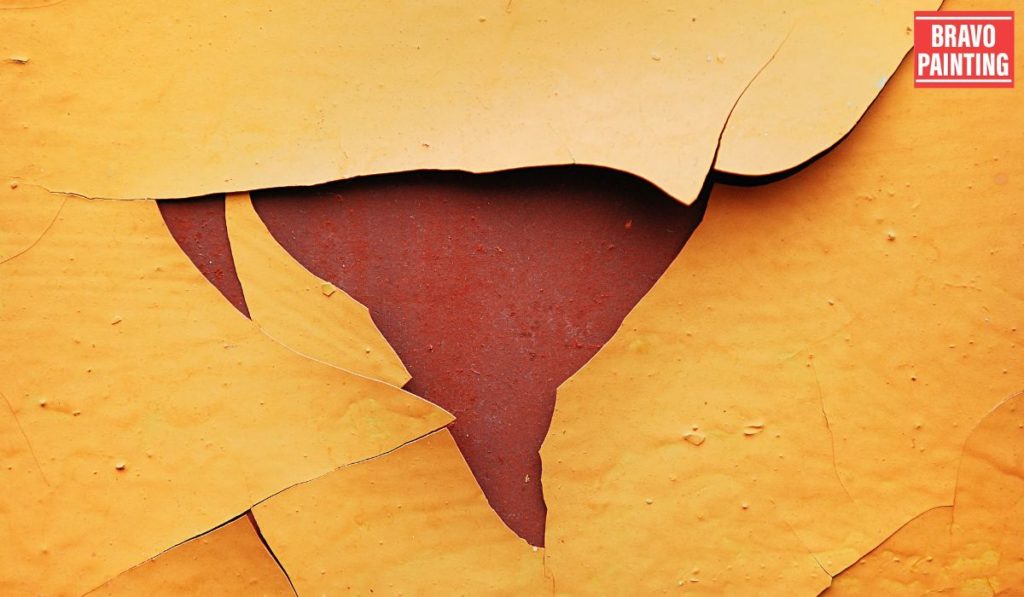 Q4. Can I repaint just the areas where the paint is peeling?
Yes, you can repaint just the areas where the paint is peeling. However, it's essential to properly prepare the surface by removing loose paint and sanding before applying the new coat of paint.
Q5. Should I hire a professional painter for aluminum siding?
Hiring a professional painter for aluminum siding is recommended. They have the expertise and experience to ensure proper surface preparation, paint selection, and application techniques, resulting in a longer-lasting, high-quality paint job.
Q6. How often should I repaint my aluminum siding?
The frequency of repainting aluminum siding depends on various factors such as climate, exposure to sunlight, and the quality of the previous paint job. On average, aluminum siding may require repainting every 10 to 15 years.
Q7. Can I paint my aluminum siding a different color?
Yes, you can paint your aluminum siding a different color. However, it's essential to choose a paint specifically formulated for exterior use on metal surfaces and ensure proper surface preparation for optimal adhesion and longevity.
Q8. Is primer necessary when painting aluminum siding?
In most cases, primer is not necessary when painting aluminum siding. However, if the surface has bare metal or areas with extensive rust, a primer designed for metal surfaces can improve adhesion and provide additional protection against rust.
Q9. Can I use a power washer to clean my aluminum siding before painting?
Yes, you can use a power washer to clean your aluminum siding before painting. However, it's essential to use appropriate pressure and techniques to avoid damaging the surface. Follow the manufacturer's instructions & consult a professional if you need more clarification.
Q10. How can I maintain the painted aluminum siding to prevent peeling?
To maintain painted aluminum siding, regularly inspect for any signs of peeling or damage, clean the surface as needed, address any issues promptly, and consider applying a protective clear coat or sealant every few years to extend the life of the paint.