Welcome to our comprehensive guide to Commercial Painting!
If you own or manage a commercial space, you must know that painting can drastically transform your business's look and feel.
Whether you want to refresh your interiors, revamp your exteriors, or establish a brand-new vibe, commercial painting plays a crucial role.
In this article, we'll address some frequently asked questions about commercial painting to help you make informed decisions for your business.
From understanding the importance of professional painting services to selecting the right colors and handling common issues, we've got you covered.
Let's dive in!
What is Commercial Painting?
Commercial painting refers to the process of painting commercial properties like offices, retail stores, hotels, restaurants, warehouses, and other business establishments.
Unlike residential painting, commercial painting involves larger spaces, unique requirements, and specific industry standards.
Why Opt for Professional Commercial Painting?
While DIY painting might seem tempting, opting for professional commercial painting services offers numerous benefits.
Professionals possess the expertise, tools, and experience to handle large-scale projects efficiently.
They can help you with color selection, surface preparation, and choosing the right paint type for your specific needs.
How Often Should You Repaint Your Commercial Space?
The frequency of repainting your commercial space depends on various factors such as the type of business, foot traffic, and environmental conditions.
Generally, it's recommended to repaint every 3 to 5 years to maintain a fresh and appealing appearance.
Choosing the Right Colors for Your Business
Color psychology plays a significant role in creating the right atmosphere for your business.
Consider your brand identity, target audience, and the emotions you want to evoke when selecting colors.
For example, blue symbolizes trust and professionalism, while yellow represents energy and optimism.
Preparing Your Commercial Space for Painting
Proper preparation is essential for a successful commercial painting project.
Clear the workspace, remove furniture and fixtures, and repair any damaged surfaces.
Thoroughly clean the area to ensure better paint adhesion and a smoother finish.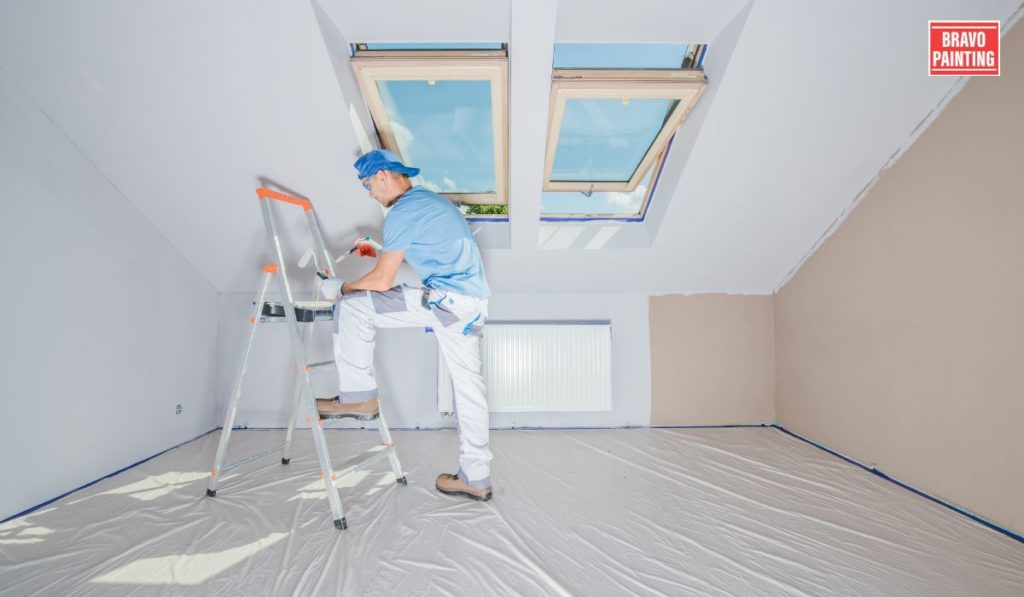 Understanding Different Commercial Painting Techniques
Various commercial painting techniques exist to achieve specific effects.
These include brush painting, spray painting, roll painting, and textured finishes.
Depending on your requirements and budget, your painting contractor can recommend the most suitable technique.
Selecting the Best Commercial Painting Contractor
Choosing the right commercial painting contractor is crucial for a satisfactory outcome.
Look for experienced professionals with a good track record and positive customer reviews.
Ask for references and quotes, and compare the services and prices before making a decision.
The Commercial Painting Process Unveiled
The commercial painting process typically involves several steps: initial inspection, surface preparation, priming, painting, and post-painting cleanup.
A reliable contractor will communicate each step clearly and keep you informed throughout the project.
Eco-Friendly Commercial Painting Solutions
If you prioritize sustainability, consider eco-friendly painting solutions.
These involve using low-VOC or zero-VOC paints that emit fewer harmful chemicals, reducing environmental impact and promoting healthier indoor air quality.
Maintenance Tips for Long-lasting Results
To extend the life of your commercial paint job, regular maintenance is essential.
Implement periodic cleaning, touch-ups, and inspections to address minor issues before they escalate.
This proactive approach will save you time and money in the long run.
Enhancing Business Aesthetics with Paint
Beyond aesthetics, commercial painting can help enhance your business's image and brand identity.
By choosing the right colors and finishes, you can create a positive impression on customers and improve overall business success.
Painting Exteriors vs. Interiors
The approach to painting exteriors differs from painting interiors.
Exterior painting requires weather-resistant and durable paints, while interior paints focus on aesthetics, ease of cleaning, and indoor air quality.
A professional painting contractor can guide you through the best choices for each.
Dealing with Common Commercial Painting Problems
Even with careful planning, some issues may arise during the painting process.
Common problems include uneven paint application, color discrepancies, and paint peeling.
A reputable painting contractor can address and resolve these problems effectively.
Conclusion
Congratulations! You are now well-versed in the art of commercial painting.
From understanding its benefits to choosing the right contractor, you are ready to embark on your painting journey with confidence.
Remember, a well-painted commercial space not only impresses customers but also boosts employee morale.
FAQs
How can I find a reliable commercial painting contractor?
Finding a reliable contractor involves researching local businesses, reading reviews, checking references, and requesting quotes to compare services and prices. Always opt for experienced professionals with positive customer feedback.
Is it necessary to use eco-friendly paints for my commercial space?
While not mandatory, using eco-friendly paints is a responsible choice that promotes sustainability and ensures better indoor air quality for your employees and customers.
Can I paint the exterior of my commercial building myself?
While DIY painting is possible, it's best to hire professionals for exterior painting due to the specialized tools, equipment, and expertise required for the job.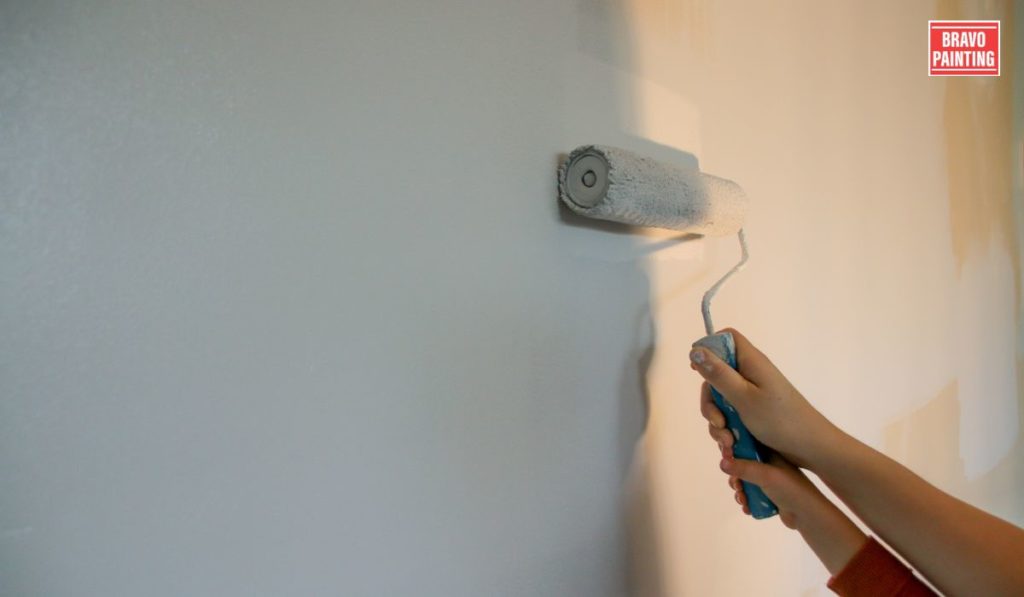 How can I maintain the appearance of my freshly painted commercial space?
Regular maintenance, including cleaning, touch-ups, and inspections, will help preserve the appearance of your commercial space and extend the life of the paint job.
What are some common commercial painting problems, and how can I avoid them?
Common issues include uneven application, color discrepancies, and paint peeling. Hiring a skilled and experienced commercial painting contractor can help you avoid these problems and ensure a flawless finish.