When it comes to enhancing the beauty and value of your home, one of the most effective ways is through exterior painting.
Atlanta, with its diverse architectural styles and ever-changing weather, presents a unique canvas for homeowners looking to make a statement.
In this comprehensive guide, we will delve into the world of Atlanta exterior painting services, exploring the benefits, considerations, and steps involved in giving your home a stunning makeover.
Why Choose Exterior Painting?
Exterior painting is not just about aesthetics; it's also about protecting your investment.
Atlanta's climate can be harsh, with scorching summers and heavy rains, which can take a toll on your home's exterior.
Quality paint not only enhances your property's visual appeal but also acts as a shield against the elements.
The Process of Atlanta Exterior Painting
Assessment and Planning
Before diving into any painting project, a thorough assessment is essential.
Experienced Atlanta painting services will inspect your home's exterior, identifying any issues such as cracks, peeling paint, or mildew.
This evaluation helps in creating a detailed plan and choosing the right materials.
Color Selection
Selecting the perfect color is a crucial step.
Atlanta's vibrant neighborhoods offer various architectural styles, from classic Southern to modern designs.
It's essential to choose a color that complements your home's style and fits within the neighborhood's aesthetic.
Surface Preparation
Preparing the surface is where the magic begins.
Professional painters will scrape off old paint, fill in cracks, and power wash the exterior to ensure a clean canvas.
Proper surface preparation is vital for the paint to adhere effectively and provide lasting results.
Priming
Priming is often overlooked, but it's a critical step in the painting process.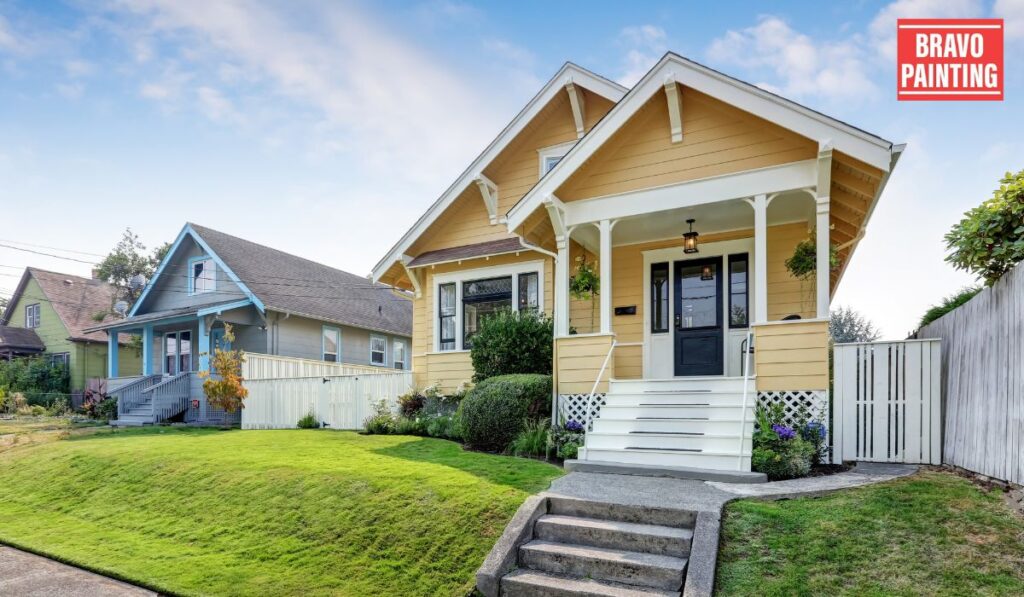 It helps create a smooth surface for the paint to adhere to and ensures better coverage and longevity.
Painting
Now comes the exciting part – painting!
Experienced Atlanta painters use top-quality paints and application techniques to transform your home's exterior.
They'll pay attention to details, ensuring a flawless finish.
Clean-Up
Once the painting is complete, a reputable service will leave your property clean and tidy, with no trace of the painting process.
This attention to detail is a hallmark of professional Atlanta exterior painting services.
Benefits of Professional Atlanta Exterior Painting
Increased Curb Appeal
A well-executed exterior painting job can dramatically enhance your home's curb appeal, making it stand out in your neighborhood.
Enhanced Protection
Quality paint serves as a protective barrier against Atlanta's unpredictable weather, preventing damage to your home's exterior.
Increased Property Value
A beautifully painted exterior not only impresses your guests but also adds value to your property, making it more attractive to potential buyers.
Longevity
Professional painting extends the life of your exterior surfaces, saving you money on costly repairs down the road.
DIY vs. Hiring Professionals
While some homeowners may consider a DIY approach, it's important to note that exterior painting requires skill, experience, and the right equipment.
Hiring professional Atlanta exterior painting services ensures a superior finish and saves you time and effort.
Conclusion
Atlanta exterior painting services offer a fantastic opportunity to transform your home's appearance and protect it from the elements. 
With a careful assessment, proper planning, and the right team of professionals, you can revitalize your property's curb appeal and enjoy the benefits for years to come.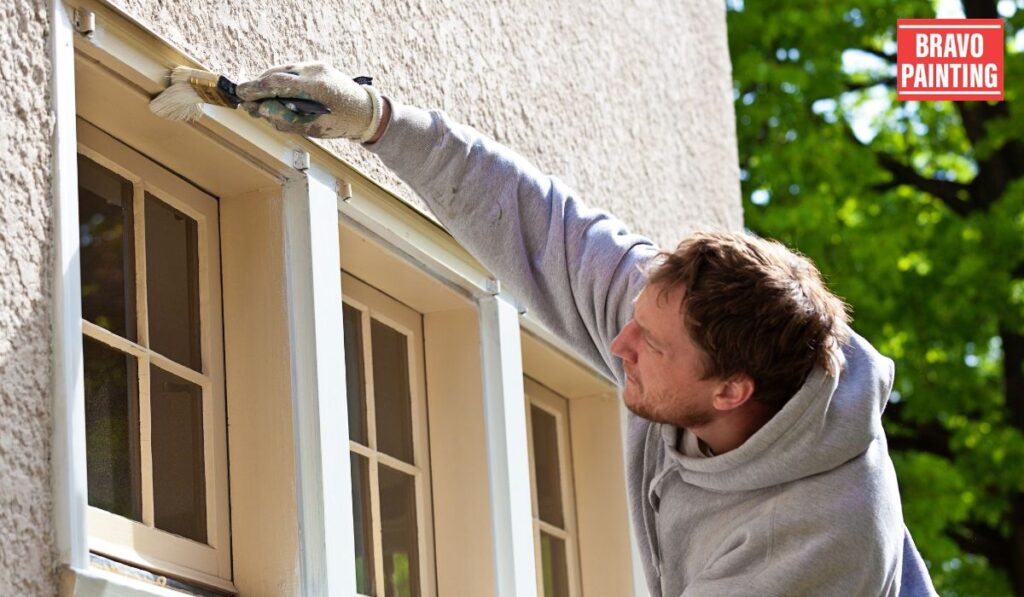 FAQs
How often should I repaint my home's exterior in Atlanta?
Generally, it's recommended to repaint every 5-10 years, depending on the quality of the previous paint job and the exposure to Atlanta's weather.
Can I choose any color for my home's exterior?
While you have creative freedom, it's advisable to select a color that complements your home's architecture and neighborhood aesthetics.
Are there eco-friendly paint options available?
Yes, many Atlanta painting services offer eco-friendly and low-VOC paint options that are safe for both your home and the environment.
How can I maintain my newly painted exterior?
Regular maintenance includes cleaning and inspecting for any signs of wear or damage. Touch-ups may be necessary over time.
Do I need to be present during the exterior painting process?
While it's not necessary, being available for initial discussions and walkthroughs can help ensure your vision is understood and executed correctly.
How do I choose the right Atlanta exterior painting service for my project?
Start by researching local painting companies, read reviews, and ask for recommendations from friends or neighbors. It's crucial to obtain multiple quotes and inquire about their experience with similar projects.
What factors affect the cost of an exterior painting project in Atlanta?
Several factors can influence the cost, including the size of your home, the condition of the exterior, the type of paint and materials used, and any additional services such as repairs or siding replacement.
Is it necessary to remove old paint before applying a new coat in Atlanta?
Yes, removing old paint is essential for achieving a smooth and long-lasting finish. It allows the new paint to adhere properly and prevents issues like peeling or cracking.
Are there any weather considerations when scheduling an exterior painting project in Atlanta?
Atlanta's weather can be unpredictable, so it's essential to plan your project during a dry and mild season, typically in spring or fall. Avoid painting during extreme heat or rain.
What should I do to prepare my home's exterior before the painting crew arrives?
Before the painters arrive, remove any outdoor furniture or decorations, clear the area around your home, and trim bushes or trees that may obstruct access to the surfaces. This helps the painters work efficiently and safely.